FIND OUT MORE
How can I check that I'm buying the right product?
Some packaging for different pack sizes or varieties can be very similar, so it's an easy mistake to make!
For example: FAGE Total Greek yogurt 170g and 500g. Similar, right?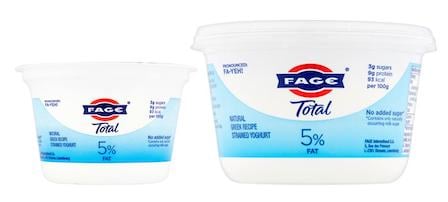 You can actually check that you have the right product by using the barcode scanning when in-store.
Here's how to do it...
1. Go shopping
2. Find and pick up the product you'd like to claim
3. Take the pack and find the barcode
4. Go through the Claim steps on the app and select "Scan barcodes"
5. Scan the barcode
6. If it is the correct item, it will appear to claim. If you have the wrong item you will only see the competition entry
If you normally use the CheckoutSmart website, then you might want to download the app so that you can use the barcode scanning function - you'll also be sure not to miss out on essential barcode scanning offers as these aren't available on the website!
Check out our short video here that explains the process!